The Jewel Hut Valid Deals
We have 3 valid vouchers available.
The most recent addition was Monday, October 2, 2023
Hey, the link you clicked on is no longer available. Have a look at the current offers below.
Load and view expired deals.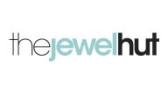 Go Shopping
The dedicated online jewellery store
The Jewel Hut showcases the best in designer jewellery, with 30+ brands including signature bestsellers such as Pandora, Thomas Sabo, Links of London & Tresor Paris. You can expect quality, great value products & service from a trusted dealer.
Great discounts and money saving offers for The Jewel Hut.
↑