Ordnance Survey Valid Deals
We have 3 valid vouchers available.
The most recent addition was Wednesday, May 10, 2023
Load and view expired deals.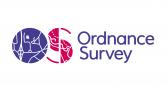 Go Shopping
Ordnance Survey shop
Ordnance Survey is the national mapping agency of Great Britain and is the leading provider of paper mapping products and outdoor essentials. The brand is highly regarded by all those who like to spend time outdoors, walking, cycling, riding and rambling.
Great discounts and money saving offers for Ordnance Survey.
↑